Ecuador Climbing Tour 9 Days
Organized by: Tour Operator with 27 years of experience and expert in tailor made Tours in Ecuador, Galapagos Islands and South America.
ECUADOR PROGRAM IN THE AVENUE OF VOLCANOES
Day 1. QUITO ~ PASOCHOA VOLCANO CLIMBING ~ QUITO
Transfer from Quito towards the Avenida de los Volcanoes, up to the foot of Pasochoa. First acclimation climbing of 4 hours or more up to Pasochoa volcano summit (13,779 feet). During this climbing, box lunch and appreciation of great view of the Cotopaxi volcano among others. Transfer back to Quito. Overnight stay in a charming hotel in the historic center of Quito or in a country inn in the region.
Day 2. GUAGUA PICHINCHA VOLCANO CLIMBING ~ QUITO OR MACHACHI
Transfer from your hotel to Lloa village then up to Guagua Pichincha parking. And second acclimation climbing of 3h30 or more up to Guagua Pichincha summit (15,728 feet). Drive back to Quito or up to Machachi. Dinner and overnight stay at a country inn or at Quito hotel
Day 3. QUITO ~ ILLINIZA REFUGE HIKING
Departure from Quito up to the foot of Illinizas Mountains: la Virgen site. Then hiking during 3 hours up to Nuevos Horizontes Illinizas refuge (15,255 feet). Time to rest, to prepare the climbing gear. Dinner and overnight stay in the refuge. .
Day 4. ILLINIZA NORTH SUMMIT CLIMBING ~ COTOPAXI VOLCANO
Early get up and breakfast and third climbing of 4 hours or more to reach the Illiniza North summit (16,784 feet). Descend back to the refuge and la Virgen site then short drive to Cotopaxi volcano region, to a mountain inn. Dinner and overnight stay.
Day 5. COTOPAXI VOLCANO PARK ~ CLIMBING TO RIBAS REFUGE
Transfer by car from the inn to Cotopaxi volcano national park. Tour of the park. Then transfer up to the refuge parking and climbing up to Jose Ribas refuge (15,748 feet). Ice school, glacier exercises and revision of the climbing gear. Very early dinner and very short overnight stay at the refuge.
Day 6. COTOPAXI SUMMIT CLIMBING (19,347 FEET) ~ BAŇOS
At midnight or before, get up, light breakfast and start the 7 hour climbing to Cotopaxi volcano summit (19,347 feet), the second highest of Ecuador, to admire amazing sceneries of the surrounding volcanoes, peaks and of the crater when you will arrive at the summit. Then descend to the refuge, snack, time to rest and descend to the parking. And drive to the charming thermal city of Baños, located at the foot of Tungurahua volcano. Hot spring bath. Optional massage (or the following day). Overnight stay in a hotel.
Day 7. BAŇOS ~ ROAD OF WATERFALLS
Day to rest and enjoy Baños, its different attractions: free city tour, optional mountain biking up to Rio Verde, along the Waterfall road with optional canopy or tarabita, Short walk to visit the great Pailon Del Diablo waterfall etc... Overnight stay at the same hotel.
Day 8. CHIMBORAZO VOLCANO NATIONAL PARK ~ WHIMPER REFUGE
Drive to Riobamba up Chimborazo volcano national park. Transfer up to the Hermanos Carell refuge. Then hiking for 45 minutes until reaching the Whymper refuge (16,404 feet). Preparation of the climbing gear. Very early dinner and short overnight stay.
Day 9. CLIMBING TO CHIMBORAZO VOLCANO SUMMIT ( 20,669 FEET) ~ QUITO
Get up around 23h then start the climbing towards Chimborazo summit at midnight. After 8 hours, you will arrive at Ventimilla point at 20,570 feet. Then you will continue to climb the Chimborazo volcano summit named Whymper at 20,702 feet: the highest summit of Ecuador and one of the 10th highest summit of South America and considered the highest from the center of the planet. Return to Quito.
Tour operated by: Tour operator and travel agency with 27 years' experience and experts in tailor made tours in Ecuador, Galapagos Islands and South America: Peru, Colombia, Bolivia, Chile, and Argentina…
Their services are top notch, personalized and the quality and variety of their tours are amazing.
They take pride in showing their customers the most beautiful and unique places in each country, in providing them the most professional tourist guides, the most charming local hotels, the best Galapagos cruises or Amazon cruises and tours, the cheapest air tickets… in order to make your tour an unforgettable life experience.
Their very professional staff remains at your disposal in fluent English, Italian, Spanish or French.
---
---
---
---
---





















Desde:
$2,200.00 USD
por persona
---
---
Seleccione los participantes:
Buscar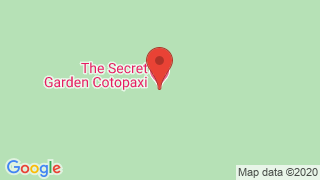 ---