Ecuador Best Trekking 12 Days Tour
Organized by: Tour Operator with 27 years of experience and expert in tailor made Tours in Ecuador, Galapagos Islands and South America.
ECUADOR PROGRAM IN THE ANDES
Day 1. QUITO: HISTORICAL CENTRE ~ GUAYASAMIN MUSEUM

Visit on foot to the historical and Colonial center in Quito, classified by UNESCO as "World Cultural Heritage": the Plaza Grande or Independence Square, with Presidential Palace of "Carondelet" and the cathedral, the "Plaza de San Francisco" with its church and monastery and the spectacular "La Compania" church founded by Jesuits. Then with car climb up to the "Panecillo" hill to get a great view of Quito and its surrounding. And visit to the Chapel of Man Museum of the well-known artist Oswaldo Guayasamin or visit to the Equator Monument or the Ethno-Scientific Inti Nan Museum. Night stay at a charming 2 / 3 star hotel in the old center.



Day 2. QUITO ~ COCHASQUI PYRAMIDS ~ OTAVALO MARKET

After breakfast, depart to the beautiful Andean region of Otavalo. On the way, possible visit to the pre-Inca Pyramids of Coshasqui and/or panoramic stop at San Pablo lake. Then visit to the South American most famous Indigenous market: Otavalo, which gathers all the Ecuadorian typical textiles and handcraft. Night stay at a small hotel in Otavalo or in its region.



Day3.FUYA FUYA VOLCANO CLIMBING ~ INDIGENOUS COMMUNITY

After breakfast, transfer to the foot of Fuya volcano then first hiking and climbing up to its summit (13,943 feet) and magnificent panoramic view of the Mojanda Lagoons. Box lunch. Continuing north up to the Indigenous community of San Clemente. Dinner and night stay at a family home.



Day 4. ZULETA TO CUBILICHE TREK AND CLIMBING ~ LACATUNGA

After breakfast, transfer to Zuleta region and trekking then climb up to Cubiliche mountain (12,552 feet) and appreciation of beautiful rural sceneries. Box lunch. Then drive along the "Avenue of Volcanoes" to Latacunga region.
Dinner and night stay in a country inn close to Latacunga.



Day 5. QUILOTOA LAKE TREKKING

After breakfast, short drive to the spectacular crater lake of Quilotoa, its Indigenous village. Possible stop at the Indigenous market of Pujuli or Zumbagua (if wed, sat or Sunday). Then great trekking around the Quilotoa crater (at 13123 feet) and possible descent to the edge of the lake. Dinner and night stay in a community inn.



Day6. QUILOTOA TO TIGUA TREKKING ~ RIOBAMBA

After breakfast, trekking from Quilotoa to the village of Tigua or to Chugchilan. Crossing a geological Zumbahua fault and the Toachi River Canyon. Box lunch. Then drive to the city of Riobamba also known as the "Sultan of the Andes" (at 9,022 feet). Night stay in a small hotel of Riobamba.



Day 7.RIOBAMBA ~ ACHUPALLAS: ECUADOR INCA TRAIL TREKKING

After breakfast, transfer to Achupallas site and hiking following the ancient Ecuadorian "Inca Trail" up to a village in order to charge the camping equipment on mules. And continue riding. Box lunch. And set up the first campment. Dinner and night in a tent.



Day 8. ECUADOR INCA TRAIL TREKKING

After breakfast, continue hiking following the Ecuador Inca Trail, between the two mountains "Callana Pucara" and "Mapahuina" and following the sheep flock on the edge of Cadrul River and box lunch watching a beautiful Andean landscape. Arrival at the "Tres Cruces" lagoon and set up the second camp. Dinner and night stay in tent.



Day 9. ECUADOR INCA TRAIL

After breakfast, trekking up to the Culebrillas Lake, appreciation of spectacular views of Inca ruins of the old Inca Trail. Box lunch on the way. Arrival at Espindola site and stop at "Paredones" Inca ruins. Then set up the third camp. Dinner and night in tent.



Day 10. OLD INCA TRAIL ~ INGAPIRCA ~ BAÑOS

After breakfast, end of the Inca Trail trekking, arriving at "Ingapirca": the most important Inca ruins and temple in Ecuador. Visit to the Inca and Canari archeological site, where these 2 ethnics fight and lived hundred years ago and considered as an important religious site for the Incas. Box lunch or local typical lunch.
Drive to Banos, a charming city well known for its thermal waters and pools and the close by majestic Tungurahua volcano (16,456 feet). Night stay in a hotel in Banos.



Day 11. BAÑOS

After breakfast, in the morning, tour of Banos on foot to discover lovely sights such its Basilica and local market. Visit to a beautiful Orchid garden and excursion along the "Waterfall's Road" with possible crossing of Pastaza River in "tarabita" and short walk to the famous and impressive waterfall of "Pailon Del Diablo". In the afternoon, visit of artisan workshops to learn how to make balsa wood and on Tagua (Vegetal ivory) carving and marshmallow, the local products. Possible bath in the famous Banos hot spring pools. Night stay in the same hotel.



Day 12.BAÑOS ~ COTOPAXI PARK ~ QUITO OR FLIGHT BACK HOME

After breakfast, depart towards the Cotopaxi volcano. Excursion in the Cotopaxi National Park. Walk or trekking around the Limpiopungo Lake or farther. Climb to the Jose Rivas refuge from 14765 feet up to 15,748 feet, enjoying a magnificent view of the cordillera and the park. Return to Quito. Night stay in a charming hotel in Quito or close to the airport or transfer to Quito airport and flight back home.
This Program can change according the weather and on request after its purchase
---
---
---
---
---







Desde:
$1,930.00 USD
por persona
---
---
Seleccione los participantes:
Buscar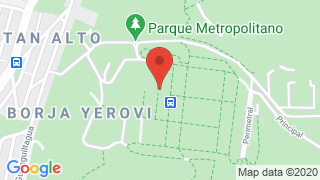 ---