Macanas, attractive craft from Cuenca
One of the ancestral crafts is still made in the Gualaceo canton, it is about the macanas, garment that is part of the typical clothing of the Chola Cuencana, made using the technique known as "the ikat".
What should you know?
The loom is the main means for making Ecuador macanas, the artisans who use it call it "waist loom".
It consists of a "chaperche", "villadores", "calloa", "gisanchi", "illoamarca", "spinner", "opener" and "bender".
How are the pecans made?
The manufacturing of this typical clothing starts with the creation of the thread of lamb wool. It is done with a tool called uso.
After arranging every thread, they are colored with a wide range of vegetable inks extracted from nuts, dust, fruit skin, etc, what provides the vivid c colors of every piece of clothing.
It takes about two weeks for the artisan to finish a piece, it also requires the use of diferent sorts of hand made embroidery in which squares, lines and geometric and flower shapes predominate. This can take form one day to two months, according to the complexity of each design.
Where to buy macanas in Cuenca?
Macanas in Cuenca are sold in some stores especially in the city center, especially in those where skirts and pockets are also made, they are inevitable in the "Chola Cuencana" dress.
Near Cuenca, the Macanas de Gualaceo, are recognized as the most traditional of Ecuador
Ikat
The word ikat comes from the Malay term "Mengikat", which etymologically means to tie.
Hence it is said macanas made with the ikat technique
---
---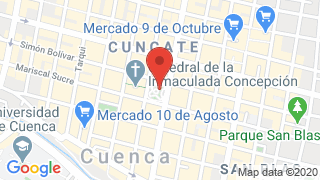 ---
Publicado en: