Montúfar
Known as the city of the seven hills that amazes locals and foreigners for its tourist sites, also has a rich social and cultural heritage, dating back to times of struggle and push.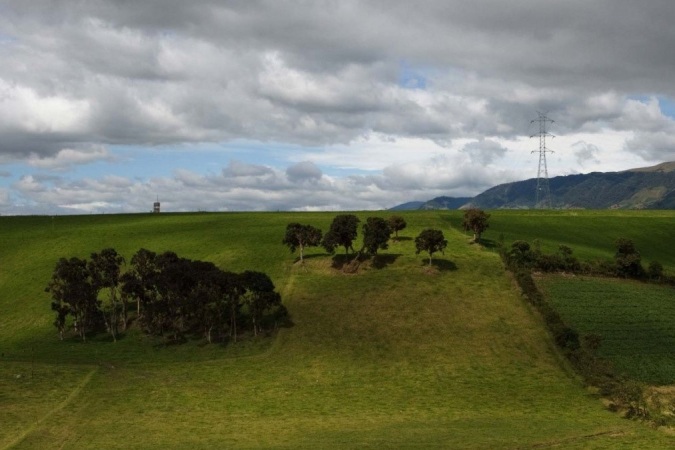 Neat city of the province of Carchi that offers its population and visitors tourist wonders to be appreciated, also has very rich social and cultural heritage, dating back to times of struggle and push, go through the legacy of the colonial years and continued with achievements in the independence stage until today.
Montúfar Canton
Also known as the city of the seven hills, ancient settlement of the Tusa people, the canton takes the name of Montúfar, in honor to Colonel Carlos Montúfar, founding father of the independence. Its capital San Gabriel was declared by UNESCO on November 11, 1992 as a National Heritage Site thanks to the colonial facade of its buildings
Located at 4 km from the city of San Gabriel is the Cascada de Paluz a source of inspiration for poets, painters, musicians for his backwater and beauty.
Canton Montúfar popular festivals
Cantonization of Montúfar.:September 27th.
Our Lady of Peace: July 16.
Festivities of the Virgen de las Nieves: July and August, the traditional festival of the canton is celebrated in August of each year in honor of the Virgin of the Snows. On the eve, there are burning castles, pyrotechnic fires as well as Rooster game clubs. Neighborhoods take care of its organization.
Fiestas Parroquia Cristóbal Colón May 6
Mariscal Sucre Parish Festival May 15
Festivities of the Chitan de Navarretes Parish July 19
Festivities of the Piartal Parish April 28
Festivities of La Paz Parish October 28
Feasts of the Fernández Salvador Parish November 26
Montúfar, captivating heritage appeal and natural
Montúfar is the second largest Canton in the province of Carchi, located in northern national border. Its cantonal head, San Gabriel, is escorted by seven hills, which look beautiful for being covered with different crops, whose colors give form and life to a wonderful natural landscape.
Canton Montufar tourist places
Its natural and cultural attractions are varied, as they go from beautiful waterfalls, forests and lagoons; even customs, traditions, gastronomy and heritage. And it is precisely the
heritage conservation one of its icons, because thanks to the facades and buildings of the Historic Center, San Gabriel was declared National Heritage of Ecuador. Therefore, travel across it, no hurry, it is an experience that will undoubtedly transport you in time.
The Grotto of Peace is an impressive natural cavern of approximately 150m. It is adorned by stalactites and Stalagmites, the waters of the Apaquí River cross through its entrails and in
inside the cave where the image of the Virgin is venerated; it is a place of prayer and permanent visit of national and foreign tourists.
After visiting this attraction and back to San Gabriel, stopping in the Capulí sector is inevitable because it is one of the traditional places in the province of Carchi to savor its gastronomy. Here the tourist can enjoy the "curd" (cheese fresh artisanal) with honey or traditional and delicious meats smoked to coal, because this sector stands out by its Livestock vocation.
Without doubt, natural attractions make San Gabriel a unique destination for adventure lovers. Only 4 km from the city is the Paluz Waterfall, which emerges from the wetlands of the moor. This place can be reached after a short walk, breathing pure air and reveling in the spectacular 25 m waterfall, so like a gentle breeze that will heal your face.
But there is more. A walk along the paths of the Forest of the Arrayanes, sheltered by the shade of ancient trees of reddish color is another fascinating experience for the tourist. In this same sector is the El Salado lagoon, a lacustrine reservoir, in which one can enjoy boating trips, enjoying the observation of ducks and hummingbirds, which have their habitat in the totorales and lilies that grow on its banks.
Located near the beautiful landscape of Laguna de El Salado
---
---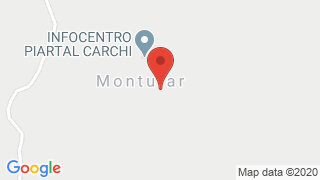 ---
Publicado en:
---
Publicado por: