Chiles Volcano
Learn about the elevation called Chiles, the allowed adventure activities, location and its description. The Volcano is located near the city of Tulcán.



The Chiles Volcano is an elevation that is located in the geographical domain of the Western mountain range, in the province of Carchi 38 km away from the city of Tulcán to the south west of the parish of Tufiño on the border with Colombia. An interesting volcano that has glaciers, but remains with snow on the flanks, inside the caldera. At the foot of the volcano sits the Chiles moor with its characteristic frailejones.
The Chiles is considered a potentially active volcano ince 1991, and it is constantly monitored.
The Chiles is the ideal place for those who like adventure, mountaineering, hiking, treking; considered a border milestone between Ecuador and Colombia, surrounded by frailejones and pajonales adorned with exotic multicolored flowers such as pink urco (exotic Andean flower).
The Chiles
Volcano location (UTM)
171464 At UTM latitude): 90002 N Province of Carchi in the Tulcán canton of Tufiño parish STREET: Via Maldonado
Nearest urban centers
Town of Tufiño distance (Km.): 10
Town of Tulcán distance (Km.): 15
Physical characteristics of the attraction
Chiles Volcano height: 4723 meters above the sea level.
Chiles Volcano climate: approximately 6 ° C.
Chiles Volcano precipitation : (mm3): 1750-2000
Chiles Volcano, Tulcán
Chiles Volcano - Landscape Description
The Chiles Volcano is located in the moors of Tufiño. It has an irregular relief with quite high rock formations, product of the different volcanic eruptions. From its skirts you can see the Maldonado Valley.
It is surrounded by frailejones and pajonales adorned with endemic flowers of various colors like pink urco (exotic Andean flower). It is the habitat of numerous condors, turtledoves, partridges and hawks. The fog that occurs in this place is quite dense, especially in the morning and afternoon hours due to temperature changes.
Chiles Volcano crater dimension 1,500 m diameter and 900 m width.
Chiles Volcano geological formation:
It is known that its most modern materials are phenoandesites of two pyroxenes and amphibole phenoandesites, porphyritic hypocristals to hypohalines. They are composed of plagioclase, amphibol, pyroxene, biotite and quartz.
---
---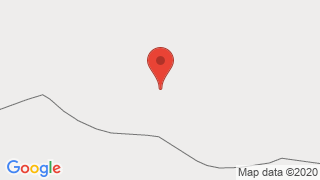 ---
Publicado en: