Last ice maker of Chimborazo
The last ice maker in Chimborazo is located in the Sierra del Ecuador, the oldest profession in the area. Baltazar Ushaca, the last ice maker, is why a statue has been created in his honor.





The last ice maker of Chimborazo
Baltazar Ushca is a 76-year-old man who is always very grateful after receiving several awards that have been granted for being the only person in the place who maintains the profession of Chimborazo icemakers. For Bltazar this is a great honor as well as for the entire Ecuador, but even so, the fact that at some point this tradition will only remain in memories remains sad. He says that every day he must walk more than seven hours to ascend from the Cuatro Esquinas commune until he reaches the Chimborazo to the ice mines and thus collects his cold blocks of ice and then sell them a the Merced Market.
Last ice maker
Uscha claims that both he and his family have been able to study, highlighting the importance of the literacy campaign that took place in his homeland, this project was also implemented in Riobamba and has as its main objective to literate, on an national scale, an average of 200,000 people.
and has as its main objective to literate, on an national scale, an average of 200,000 people
Baltazar lives in a humble home where the housework is done by his wife, their food is still prepared with a wood stove.
Baltazar Ushca performs the job of extracting ice from the Chimborazo volcano since he was 15 years old, at that time he rented donkeys to ascend to extract the ice blocks, there was a large group that performed this work, but the evolution and the refrigerators and freezers were moving this trade until only Baltazar was left as the last ice maker, which over time has not given up and hopes that the new generations will continue with this tradition. For his part, he continues to carry out this type of work and take the Chimborazo ice to his clients, although due to climate change he has been in need of going higher to obtain the ice blocks.
The ice maker's route is not easy and sometimes it is up to 5,000 meters high. Baltazar is the only one left with this job, that's why he is the last ice maker
---
---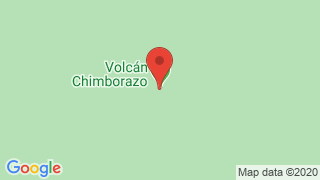 ---
Publicado en:
---
Publicado por: