The Altar
The Altar is a volcano in Ecuador where you can practice trekking and climbing, an interesting route to visit the lagoons. Find here information about this tourist place near Riobamba in the province of Chimborazo.

















What should you know?
The snowy is located in the Oriental Cordillera it has a maximum height of 5,319 meters above sea level, called El Obispo, in addition to this important peak, there are six relevant peaks that make up the El Altar volcano, such as: El Canónigo, Los Friars, The Tabernacle, The Lesser Nun, The Major Nun, The Acolyte. In the months of September to February it is when El Altar has abundant snow, in the following months the snow is of lesser quantity, which does not take away its beauty condition.
Ancestrally it was baptized with the Quichua name of Capac Urcu, which means sublime mountain.
Due to its strange shape and splendor, it is undoubtedly the most beautiful and grandiose mountain in Ecuador, considered as the "masterpiece of volcanic creation, with great panoramic and recreational potential, a point of interest for tourists who enjoy performing adventure sports.
The altar is one of the tourist places of Riobamba that are visited for excursions and to know the beautiful lagoons around.
The set of lagoons in different levels, shapes, color of its waters and glaciers that seem to detach from El Altar, give the visitor an unimaginable vision and a visit that you can not forget.
To the southwest of the Altar de Riobamba volcano is a beautiful lake complex of different colors connected to each other, through waterfalls and streams; at an altitude that ranges from 3,028 to 4,552 meters above sea level, offering an impressive moorland landscape in the eastern mountain range
El Altar Volcano How to get there?
To know these beautiful lagoons, you can plan an itinerary of 1 to 2 days; the journey begins on the Quimiag parish to reach La Bocatoma in the sector Inguisay from there begins the trek to the place known as the " Doors ", where you can see the green lagoons , Laguna Azul , Laguna Pintada , Laguna Amarilla , Mandur , Quindecocha and Engallinada .
To access the place you must go by the community of Releche by car through a first-order route until you reach the hacienda of the lords of Cedeños, from this sector there is a third-order path which is accessible only by horse or on foot until you reach Altar.
There is another road through the Candelaria matrix, which goes up through the lagoons of Tazaron, from this place you travel until you reach the Eastern mountain range heading south until you reach the attraction with a duration of 7 hours.
It is worth mentioning that during the summer season, you travel by car to the area called Pichi, while in winter you can only access it to the Candelaria town center.
Characteristics of El Altar
El Altar Volcano location: The Altar is located in the Sangay National Park of the province of Chimborazo .
El Altar height volcano: The route starts from 3,472 in the Bocatoma sector to 4,552 meters above sea level.
Climate Altar Volcano : The temperature ranges from 7º to 15ºC.
Services: Camping, photography
Duration: Approximate route is 5 to 6 hours.
Attractions snowy El Altar
It is mentioned that this volcano was higher than the Chimborazo, but due to the eruption in 1460 it lost its highest cone.
In the limits of the Candelaria parish, we can find the lagoons like: Yellow, Tazaron, Black Cocha, The hotel and Releche.
In addition, a large number of species with great biological importance can be observed, such as:
Mammals: Puma (Puma concolor), White-tailed deer, Chucuri (Mustela frenata), Wasteland wolf (Licalopex culpeus),
Avifauna : Rainbow Picospina (Chalcostigma herrani), Dorsiazul Picospina (Chalcostigma stanlyi), xenodacnis (xenodacnis parina), Andean Condor (Vultur gryphus), which is in danger of extinction.
Flora : The vegetation is dominated by lichens, mosses and native plants which are mixed, between Andean forest populated by Polylepys, Quishuar and wax laurel.
Adventure Sports Snowy El Altar
Climbing
Trekking
Ride
Camping
Photography
Bird watching
Recommendations for climbing a mountain
Warm and waterproof clothing
Waterproof boots
Cap
Gloves and socks
Field backpack
Compass or GPS
Lantern
Topographic map
Water
Food
Blocker
Swag
Whistle
Canes
Glasses
Keys to enjoy 100% your tour
WGS 84 device - Configure the WGS 84 datum in the UTM coordinate system.
Fauna - You must be careful and silent to observe different species of fauna on the routes.
Birds - Along all routes there is always the possibility of observing several bird species, some endemic to Ecuador.
What to do in case of emergency?
Inform your family and park rangers at checkpoints, the place to visit and the activity you are going to do.
If you find yourself lost, stop; Take a deep breath and remain calm.
Keep warm and dry Hypothermia is a very serious risk.
If you take refuge in the countryside, place bright or lustrous objects in sight, so that your rescuers can see them from afar.
Cell phones do not work in protected areas. Do not trust them.
Take the horn or make noise to ask for help.
An emergency survival plan based on available resources and executes the plan.
Special field emergencies
Altitude sickness ( Soroche ) - In case of altitude sickness the only solution is to return immediately to places with low altitudes.
Dehydration - It is essential to stay well hydrated during activities.
Water purification - Remember drinking purified water, boiling, filtering or treating with chemicals.
Sunburn - It is possible to receive sunburn, even during cloudy days so it is necessary to use sunscreen.
It may interest you
---
---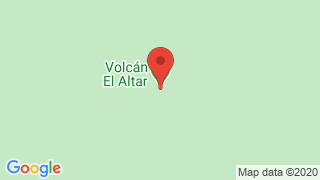 ---
Publicado en:
---
Publicado por: