Surf in Mompiche
Surf an adventure activity that allows you to challenge the great waves of Mompiche, in addition you can also enjoy the relaxation, sun, sand, fun, gastronomy that this place offers you in the province of Esmeraldas.








Surf Mompiche , Esmeraldas
Mompiche located in the northern part of the province of Esmeraldas, on the continental coasts of Ecuador. The best for surfing in the north of the country, a place on the map where the magic is called Mompiche . This area is part of a small and hidden fishing village that has a unique microclimate. In Mompiche, the green forest merges with the blue sea, the simplicity of its people and the discretion of a place little known by civilization. If you're looking for surfing and rest, Mompiche should be the decision.
Surf Mompiche Technical information
Hours: Preferably morning and afternoon for security
Ecosystem : Natural 21 ° - 32 °
Best season (months): Temporary access 365 days a year, except April rain.
Degree of difficulty : High
Time (hours): Variable time according to the practice, between one hour to 4 hours approximately).
Start - end activity: It is the ideal place for surf lovers. It is one of the last marine-coastal wetlands of Ecuador.
Entry fee: No entry cost to the town, but the services are offered there in relation to food, lodging are charged. For the practice of Surfing it is necessary to have the necessary equipment (appropriate table) and to have basic induction classes. The value ranges from $ 30 to $ 50 USD.
Mompiche , tourist services
Mompiche Tourist Attractions :
Natural: This beach belongs to the tropical dry forest. It is a beautiful beach of fine sand where you can see conglomerates weathered conchifers; also flat or slightly wavy surfaces.
Operators: Muristour Expeditions Transportation: To access the town you can do it by land or by sea, as needed.
Public transport: Mompiche is located about 400 km from Quito , located on the Emeraldas Coast in the Pacific Ocean, taken the Spondylus Route, a tourist route along the edge of the Ecuadorian coastal profile. By plane, an airline ( Tame ) operates from Quito to Esmeraldas offering daily flights at different times. From Quito there are buses, 2 times a day, leaving in the morning or at night, taking approx. 8 - 9 hours. In your own car it is approximately 7 - 8 hours away from Quito and 5 - 6 hours from Ibarra.
---
---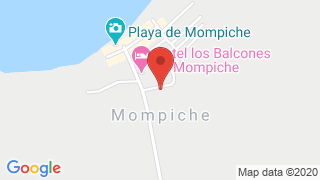 ---
Publicado en: