Sierra Negra Volcano
The Sierra Negra volcano is the largest and most active of Galapagos Islands in Ecuador. It knows its latest eruption, fauna, flora, climate, location and its natural attractions.



The Sierra Negra volcano (1124 m asl, 0.83°S, 91.17°W) is an elliptical shield volcano of 60 × 40 km (volume ~700 km³), elongated in the WSW-ENE direction. On the north side it is usually cloudy, which allows the growth of vegetation. This area is where people once lived in Galapagos, Puerto Villamil on the coast, and Santo Tomás, located 20 kilometers inland in the highlands.
This volcano also has one of the largest craters in the world. Once you reach the edge of the volcano's crater, you will be able to descend on foot to the fumaroles located at the bottom of the caldera of the Sierra Negra volcano.
Sierra Negra Volcano last eruption: June 27, 2018
Sierra Negra Volcano location: Sierra Negra located in the southern part of Isabela Island (the largest island in Galapagos), in Ecuador. 22 kilometers from Puerto Villamil, the capital of Isabela.
Sierra Negra Volcano height It has a height of 1124 meters.
Sierra Negra Volcano Climate varied climate, temperature by 16 ° C
Sierra Negra Volcano flora Being a dry tropical floor has a permanent program of verification of this weed in the pampa area, and give rise to the growth of native vegetation and endemic (unique) of the island.
Sierra Negra Volcano fauna Contains one of the most important biological reserves in the world, such as birds, turtles and iguanas.
Sierra Negra Volcano Attractions
Trails and Routes The best trails among active volcanoes
La Bocanilla: This site is an option to see the caldera of Sierra Negra without having to walk much. From the Sierra Negra whereabouts there is a 1.5 Km route to the crater edge. The best days to make this visit is when the sky is clear, as you can see the entirety of this huge volcanic caldera.
The volcanoes of Sierra Negra and Alcedo are very visited places, as well as Salinas, with pink flamingos, which can be observed frequently from November to April and for its paradisiacal beaches.
---
---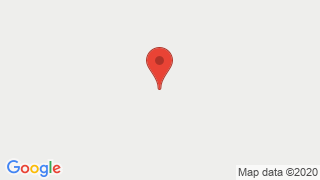 ---
Publicado en:
---
Publicado por: