La Rotonda Hemicycle
See this representative monument in Guayaquil - Ecuador, it is a column to the founding fathers, do not miss this important architectural piece of the city.





Hemicycle of the Rotunda Guayaquil
Location: Malecon Simón Bolívar and boulevard Nueve de Octubre .
The La Rotonda Hemicycle was inaugurated in 1938.
It was created to commemorate the famous "Interview of Guayaquil ", held on July 26, 1822, by the liberators Simón Bolívar and José de San Martín.
Because of its geopolitical importance and its status as a sheltered harbor and major shipyard in the South Sea, Guayaquil was the scene of the only meeting of these two great men.
The background of the Monument dates back to August 16, 1913, when the National Congress resolved its construction, a project that was then filed by the Chamber of Deputies. Before this, three months later, on November 29 of that year, the Cantonal Council of Guayaquil, decided to take the work that took 25 years, until in May 1938 the final delivery was made.
The project is conceived by the Spanish sculptor Juan Rovira, who made the columns.
The building of the hemicycle that surrounds the monument belongs to the Phoenix National Construction Society.
The piles were implanted by the engineer Francisco Manrique Pacanis and the statue is by the Spanish José Antonio Homs .
The monument was declared a " Healthy Public Space " by the World Health Organization.
It should be noted that the vases around La Rotonda are authored by the Italian sculptor Emilio Soro, with a long and fruitful artistic activity in Guayaquil..
Monument in Guayaquil
The Monument presents Bolívar and San Martín standing, greeting each other, dressed in military costumes in the middle of a hemicycle of ten pillars and ten columns on which the flags of the South American countries they liberated are raised.
If you place yourself at one end of the chamber and speak, the people at the other end will hear you clearly.
The historian José Antonio Gómez Iturralde , director of the Historical Archive of Guayas , in his book Diary of Guayaquil notes that initially La Rotonda was round and there was thought to place the statue of Marshal Antonio José de Sucre but due to cars the fragile structure deteriorated and gave way to the hemicycle and the ring road was definitively eliminated.
The site highlights the historic scene for the fraternal embrace of the colossi that liberated the peoples of this part of the American continent from Hispanic colonialism, it has also been so over the years as it observes civic life, and the passing by of families, presidents, diplomats, national and foreign tourists as well as beauty queens.
In addition, this monument continues to host historic moments, as it also serves for artistic and cultural representations, patriotic and political concentrations, among other events of different kinds.
---
---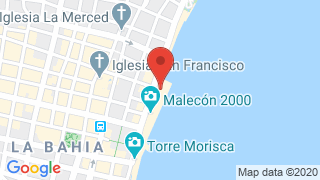 ---
Publicado en: