Portoviejo Tourism
Portoviejo is the capital of the province of Manabí in Ecuador, is a city that possesses great archaeological wealth, where much history and tradition is kept. Discover its tourist attractions, typical food, culture and much more.







Portoviejo Ecuador
Portoviejo the land of dreams with many options for total enjoyment
Adventures, landscapes, ancestral gastronomy and a lot of adrenaline is what you will live in Portoviejo. The capital of the province of Manabí is a city that fuses modern with traditional, and has a spectacular beach, Crucita., Its refreshing sea captivates locals and strangers.
In resort of Portovejense you can experience adrenaline at the highest level with paragliding, one of the sports that identifies this Manabita sector. From the heights, the flyers can observe a turquoise blue sea, mountains of intense green and enjoy the freedom in the air.
Portoviejo Canton
Portoviejo has the privilege of having rural tourism, strengthened by rivers with gentle waters and reed beds, which are complemented by the cordiality of Portoviejo.
Without a doubt, gastronomy is what most attracts visitors to Portoviejo. To start the day with a good breakfast there are several options to savor such as: crunchy starchy bread, peanut bun, corviche, corn tortilla or yucca stuffed with cheese or chicharrón, and many more dishes. If you want something more forceful for lunch you can choose a ceviche, a tonga, the dry or Creole chicken broth, and other delicacies from the sea to your mouth.
For nature lovers, the destination is La Boca, a fabulous place where the Portoviejo River joins the Pacific Ocean, which has led to the formation of a mangrove swamp full of species of birds, crustaceans and plants of capricious formation. It has a viewpoint that allows a tour to come into full contact with nature.
Another option in Portoviejo is its culture, you can get to know this destination with a visit to the tourist complex 'Hoja Jaboncillo' which has a museum to get to know details of the Manteña culture; and to get deeper into this world, the option is to visit the Cerro de Hoja, a place that was the habitat of our ancestors.
In short, the capital city of Manabí has everything and its tourist growth is in development. You cannot miss the opportunity to know this destination in Ecuador, which from September 29 will offer an option to fall in love with Manabi, La Rotonda, considered the largest park in the province, with 15.28 hectares, will be open to the public for free.
"La ciudad de los Reales Tamarindos" ("The City of the Tamarind Royals")
Portoviejo is also known as "La Ciudad de los Reales Tamarindos", because there were trees of these species in it. In this canton, urban, rural, excursion and adventure tourism are practiced. On the way to Pichincha canton, there is the so-called "Ruta del Encanto" (Enchantment Route), with a series of recreation centers to enjoy nature.
Portoviejo Tourism
Sightseeing of Portoviejo
Crucita: Crucita, a fishing village, has developed part of its daily life around paragliding and hang gliding.
Metropolitan Cathedral of Portoviejo: It is a modern building of historical forms with ribbed vault, side naves.
Botanical Garden Reserve Area: The Botanical Garden has as its general objective the collection of living plants, maintaining a Reserve Area that contributes to the preservation of the environment.
Laguna Encantada (Enchanted Lagoon): The color of the water in Laguna Encantada is greenish, of medium temperature and opaque.
Cerro de Hojas or Jaboncillo: Cerro Hojas in a considerable area of this tropical rainforest has a management plan that will be embodied in a tourism project.
La Loma: La Loma de Crucita is a very pleasant place and in it is located a bar-restaurant of excellent quality. From there you can take a flight to Alas Delta and Paragliding.
Portoviejo Weather
Because the city is crossed by the Portoviejo River, in the center of the coastal region of Ecuador in an extensive plain, at an altitude of 53 meters above sea level and with a rainy tropical climate of 26 ° C on average.
Gastronomy of Portoviejo
The typical food of Portoviejo is recognized nationally for its unique taste, characterized by the use of fresh products from the countryside and the sea, and that delights own and strangers. Among the main ingredients used in portovejense food are peanuts, bananas, cheese, corn, and yucca.
Among the emblematic dishes that are part of the cultural identity of the capital are: the broth and dry Creole chicken, white whey, viche fish or shrimp, beech, encebollado and seafood ceviches.
Culture and Traditions of Portoviejo
Portoviejo is the artistic capital Montubia of the whole country, with hard-working and honest people, whose most important contract is not a paper but the word of knight. It is that much of the traditions of this canton are rooted in the montubia culture that surrounds the amorphous, its festivals and cultural production of the city.
Important Festivals of Portoviejo
12 March: foundation of Portoviejo.
October 18: Independence of Portoviejo.
24 September: Religious feast in honour of the Virgin of La Merced.
June and July: Festivities of San Pedro and Pablo, in gratitude for the good harvest and fishing they receive during the year.
Portoviejo History
Portoviejo was founded to serve as a food supply center for the Spanish troops who came to invade and conquer Peru, because among other things they had an abundance of corn, a product easy to conserve. It was also founded to control the great Lordship of Cancebí and become a landmark border of the Government of Pizarro, which Pedro de Alvarado, another conqueror, tried to snatch.
Pedro de Alvarado reaches an agreement by Diego de Almagro, during the meeting in the inter-Andean zone near Quito today. Then, it was decided to send Captain Francisco Pacheco to Cancebí to found the seat of Spaniards and try to pacify the aborigines who were in frank rebellion due to the aggression of different groups of invaders, including Alvarado, who had also imprisoned several Indians, who would now bring back Pacheco, as a sign of desire for peace agreements. Despite the foundation, several indigenous groups maintained resistance until 1564, and others ingeniously created ways to adapt to preserve some elements of their ancestral culture. They kept beliefs, gastronomic secrets, forms of communal organization, craftsmanship and still retain their phenotypic traits. Francisco Pacheco had arrived by sea from the Villa de San Miguel de Piura to the territories of Puerto Viejo to carry out the definitive commission that Diego de Almagro ordered him under pedimento de valor in a letter sent, when he was already close to his retirement and definitive return to Cuzco and to the subsequent discovery of the Kingdom of Chile.
It is interesting to note that Tomás de Berlanga communicated in a letter to the King of Spain the discovery of the Galapagos Islands from Portoviejo.
---
---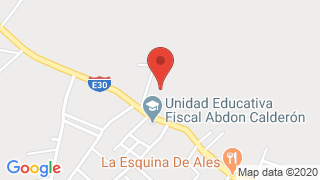 ---
Publicado en:
---
Publicado por: