Santa Elena Province
The Province of Santa Elena is one of the most visited tourist destinations in Ecuador, it has beaches like Salinas and Montañita, the latter chosen for fun and adventure.


The peninsula
Santa Elena is considered the youngest province in Ecuador, has hotel infrastructure, keeping in each of its corners opportunities for cultural, adventure, historical and much tourism plus.
The most important beaches are Salinas and Montañita with great tourist influx, its economy is based on the fish market.
How old is the province of Santa Elena?
It is a province that was created on November 7, 2007, that means that has few years forming part of the 24 provinces of Ecuador.
Santa Elena Province Tourism
Beaches of Mar Bravo
Manglaralto
Olón
Sumpa Lovers Museum
Ayangue Beach
The Chocolatera
Climate of the Province of Santa Elena
The climate of the city is typical of the places of the Ecuadorian coast with great predisposition to sunny and warm days, perfect for a day of rest on the beach along with a delicious coconut juice from the place.
We must consider that during the months of June to November the weather it will be rainy, but due to climate change rains occur today they have been delayed until February.
Gastronomy of the Province of Santa Elena
The gastronomy of the place stands out for being sea food such as:
Ceviche
Seafood Rice
Encebollados
Fried Fish
Breaded Shrimp or with Garlic
Delicious Bolones
Green Empanadas
Roasted Cassava
Popular celebrations of Santa Elena
January 22 Cantonization Festivities
August 18 Celebrations in commemoration of the Patroness of the Canton.
November 1 Day of angels or small dead.
---
---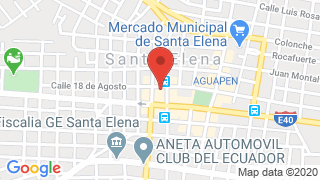 ---
Publicado en:
---
Publicado por: