Salinas Ecuador
Salinas attracts lovers of nature and extreme sports to its beaches, a very visited tourist place in the province of Santa Elena. Come, have fun and relax on the Ecuadorian coast.




Salinas
In Canton Salinas, its beaches are the most visited in the province of Santa Elena (the youngest province in Ecuador) because it mixes beautiful beaches, diversity of landscapes, great hotel infrastructure, adventure tourism and an exciting nightlife. Salinas attracts extreme sports lovers, nature lovers or those looking for a place to have fun to its beaches. It is even the place chosen by humpback whales to offer their wonderful spectacle. La Chocolatera, an impressive cliff, has become one of the main tourist sites, gathering all the charms that characterize Salinas: nature, beautiful beaches, history and adventure.
It is one of the closest resorts to Guayaquil, its wide beaches are always full of large numbers of domestic and foreign tourists who seek to enjoy a refreshing swim, then taste an exquisite variety of seafood.
Part of the landscape is comprised of artisanal fishermen who are seen in large numbers along with their small boats. Nearby is Data and Posorja where the practice of surfing is taking more and more tourists.
Its boardwalk is in perfect condition and has all the services, social clubs and museums. As it is a very developed tourist site, important international beauty and automobile competitions are held.
Salinas Beach
Location The Salinas Spa is located 5 km from La Libertad and a few meters from Salinas.
Its beach has an extension of 15 km.
Salinas Ecuador Climate It has warm water temperature, average of 24 º C.
Biodiversity Despite the aridity of the soil, in Salinas beautiful gardens have been formed in villas and avenues. The sea means the greatest wealth for the canton, all kinds of fish and seafood are abundant: corvina, sardine tuna, sole, sea bass, liza, picudo, shrimp, lobster, octopus, shells, crabs, oysters, etc..
Salinas Attractions
The Seafood Fair: In this place we can enjoy the most varied dishes prepared with all kinds of seafood.
Water sports such as sailing, jet skiing, snorkeling, surfing, birdwatching, swimming and the most fantastic from June to September you can see humpback whales.
Humpback Whales: The sea walks are a great option to have fun in salt flats, because from June to September from Salinas are organized tours for the sighting of humpback whales that every year come from Antarctica to Ecuadorian territorial waters, to make their mating and have their calves.
Championships: Every year, the Challeger International Tennis Championship is held at the Salinas Yacht Club, in which outstanding figures from the white sport participate.
In addition, its beaches are the scene of an intense game of beach volleyball in the framework of interclub competitions.
Fun: By day and night, fun is guaranteed with numerous family recreation sites, from the very beach full of multicolored parasols where families can enjoy the sun and sand games, through the streets parallel to the boardwalk with shops selling various handicrafts, to parks and recreation facilities equipped with machines and other innovative artifacts with recreational games for children and adults.
Salinas perfectly combines fun with walking and physical exercise, has different types of land vehicles, such as bicycles, tricycles and pedal cars, maritime as the cyclonauts, which for a small price can be rented by the hour.
Salinas Hotels
The best hotels with swimming pools:
Marbella Salinas Tower
Phone: (04) 277-2187
Director: Jaime Roldós Aguilera
House in Salinas
Phone: +593 4-277-3079
Address: Avenida Malecón de Salinas - EC241550 Salinas
Maluva
Phone: (04) 277-9186
Address: Carlos Espinoza Avenue next to Obelisco Park
---
---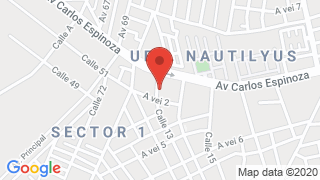 ---
Publicado en:
---
Publicado por: