Floreana Galapagos Island
Floreana a Galapagos island. Pink flamingos' habitat. Sea turtles are found on this island. The first island to be inhabited in insular Ecuador.

Island of Floreana is named after Juan José Flores, the first president of Ecuador. During his government he took possession in the archipelago. It is also called Santa Maria after one of the Christopher Columbus´s caravels. It has an area of ​​173 km2 and a maximum altitude of 640 meters. This is one of the islands with the most interesting human history and one of the first to be inhabited. Pink flamingos and green sea turtle nests are found on this island. It is also here that you find a nocturnal bird that spends most of its life away from the earth.
Floreana Island How to get there? To get to Floreana Island, you must first take a flight to the Galapagos airport on Baltra island. Once you arrive at the Seymour Airport, a transport is chosen to reach Puerto Ayora, in this case a water transportation. In Puerto Ayora you have some water transportation options: boat or ferry or water taxi that will take you to Playa Negra which is the entrance to Floreana Galapagos.
The journey lasts approximately 2 hours and a half. The costs vary between $40 and $50, but if you have companions you can share the use of transport with other tourists.
Floreana Island, Galapagos.- It was the first Galápagos island to be occupied to live in. The island history is very exciting because it includes a mystery in the death of some residents that have not yet been resolved. If you are interested in the whole story, you can read Margaret Wittmer's "Floreana" book. She lived in Floreana for over 60 years and died at the age of 95 in 2000. His descendants run a hotel on the island to date.
Tourist places on Floreana Island
Floreana is economically active in tourism, we recommend some tourist attractions that you can visit.
Peace Asylum
Asylum of Peace (mountain 450 m). A great place to visit, located a few kilometers from Puerto Velasco Ibarra island. Due to fresh water, this area was inhabited by the first settlers, who found refuge in the nearby caves. In this place, you can easily detect the endemic Medium Tree Finch.
Post Office Bay
Post Office Bay is on the north coast. In the early 1800s whalers began to leave their correspondence in a barrel and took the letters of other sailors who were heading to their destination. This tradition is still practiced by tourists (of course the barrel is no longer the original). The idea is to take the letters or postcards to your destination manually. In addition to being the post office, this was the landing site for some of the first settlers.
Cormorant Point
Punta Cormorant is a light green beach (by olivine crystals) located between two tuff cones, a colony of sea lions. The trail (100 m) ascends to a lagoon that is popular with flamingos. Usually you can observe there some dozens of flamingos, as well as oystercatchers, aliblancos, Zarapitos, Teros Reales, Patillos. It is also advisable to look at the sky because the Galapagos hawks loom over the lagoon. The trail crosses the isthmus to a beautiful and amazing beach with white sand where you can go swimming. Whitefin and striped sharks are common here, when you drag your feet while walking in the water. From December to March the Pacific sea green turtles use this place to dig their eggs.
One of the most wonderful places for surface diving is Corona del Diablo, a semi-submerged volcanic crater. The interior is sandy and protected from waves, outside the currents they can be very strong. There are some underwater tunnels to be explored. The area is home to lots of goldfish, sea turtles and sometimes you can also find sharks. For divers and swimmers, you cannot miss this opportunity!
Baroness Viewpoint
Mirador de la Baronesa is a wonderful place and reveals the enchanted of Floreana Galapagos, it is located on the north of the island. Its name comes from a particular story about a baroness and her romances with three individuals, and her tragic murder.
---
---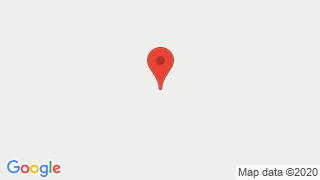 ---
Publicado en: