San Cristobal Galapagos Island
San Cristobal Island also known as Chatham, has several tourist attractions and it is ideal for adventure sports, it is located in the Ecuador's island region in the area of the Galapagos Archipelago.
San Cristóbal Galapagos
Can you imagine swimming between different species of sharks, such as the hammer and whale; walk alongside turtles, sea lions, iguanas and blue footed boobies? It is possible in one of the most recognized destinations in the world: San Cristobal Island, the easternmost point of the magical Ecuadorian archipelago. This island is part of the canton of the same name, and houses Puerto Baquerizo Moreno, the capital of Galapagos; and, to the parish El Progreso.
Playful and curious creatures, the sea lions, welcome hundreds of visitors who come to San Cristobal Island to enjoy its scenic landscapes, wildlife and the friendliness of its people. It is a space where you can live a close coexistence between man and nature.
Visit San Cristóbal, also known as the "Isla Bonita" of the Archipelago of Columbus, and take an experience that will treasure a lifetime. The island is called San Cristobal since 1973. He received that name from the sailors' patron saint. However, historically it was baptized as Chatham, by Captain James Colnett, who named it that in honor of William Pitt, first Earl of Chatam, an English people. The other name he had was "Isla Mercedes", it was given in 1832, when Ecuador took possession of it; it was in Mercedes Jijón de Vivanco's honor. She was the former president Juan José Flores' wife.
The island colonization began 34 years later, in 1866, when Ecuadorian Manuel Cobos, aboard the Julián and Josefina Cobos vessels, landed in Shipwreck Bay, with a group of 10 workers. The objective was to begin the sugar mill installation that was called "Hacienda El Progreso", and that today gives its name to the parish located at the island's northwest. This company was for 25 years, between 1879 and 1904, the economic engine of the island. Currently, fishing and tourism are the main economic activities of San Cristóbal. The tourism industry has an important development, offering its services to make your visit a life experience.
San Cristóbal has several sources of fresh water that are located in the internal highlands of the island. At a height of 650 meters above sea level (masl), there is a freshwater lagoon, the crater of "El Junco", which is the only one of its kind in the entire archipelago; It is a space where frigates often make their flight to use their waters and clean the excess sea salt of their feathers, in addition to cooling off with a delicious dip.
Tourist Places of San Cristobal Island
The recommended sites are:
Laguna El Junco: the only freshwater lagoon in the entire Galapagos archipelago. It is located in the upper part of the island, 19 km from Puerto Baquerizo Moreno. Its name comes from a type of plant that predominates in its surroundings (reed). On this site you can go hiking, bird watching, photography, in addition to enjoying a beautiful panoramic view of the upper area of ​​San Cristobal Island and its predominant flora. Access to the site is by land, by taxi or vehicle and a bicycle circuit can also be made.
Puerto Chino: It is located a few kilometers from the Parenting Center next to Cerro Colorado. The access is by land to a gravel mine, from that point you must walk a path of approximately 1475 meters until you reach its beautiful white sand beach. The time it takes to visit this site is around five hours. The existence of two streams that flow into the beach means that in seasons of heavy rains, white sand sediments fluctuate throughout the year, changing the extension of the beach considerably. Here you can do landscaping, photography, observation of flora and fauna, swimming, snorkeling, kayaking, and camping prior authorization of the DPNG.
Sleeping Lion: also known as Kicker Rock. It is a rock formation of volcanic tuff in the middle of the sea, with approximately 148 meters high. It´s named after the resemblance he has of a sleeping lion. In the middle of the rocks a sea channel is formed, ideal place for snorkeling and diving activities, where you can observe a lot of marine fauna such as galapagos sharks, hammerhead sharks, sea turtles, eagle rays, sea lions and many variety of tropical fish. In the surroundings, you can also find many birds such as blue-footed boobies, masked boobies, frigates, pelicans. To access this site you must take a daily navigable tour, offered by several local tour operators located mostly on the Malecon of Puerto Baquerizo Moreno.
Recommendations for the Traveler
In San Cristóbal, as in all Galapagos, there are two climatic seasons: between January and mid-June there is wet-hot, with temperatures between 22 and 31 degrees Celsius. The other season, which extends for the rest of the year is from mid-June to December and it is dry, registering temperatures between 18 and 25 degrees Celsius.
By this time you must bring with you: raincoats or windbreakers, shoes with good traction; slippers, swimsuit; cap; glasses; sunscreen, repellent; personal medications
To get to the Galapagos Islands, you must take a flight from the cities of Quito - with a stopover in Guayaquil - and Guayaquil. The archipelago has two airports, one on San Cristobal Island and one on Baltra Island. The San Cristóbal airport is just five minutes from the town of Puerto Baquerizo Moreno.
You can also access by sea in private national or foreign vessels that comply with the strict procedure before, during and after entering the Galapagos Marine Reserve.
San Cristóbal Tourist Attractions
Visiting Sites
Land Attractions
Among the primitive land visit sites that can be accessed during your stay on San Cristobal Island, we have as a starting point, the Interpretation Center, an ideal place where you can learn a little history, geography and the different activities that take place in Galapagos. From this site you can access the hill of Las Tijeretas and beaches such as Punta Carola, which will complement your visit.
Among other land access sites near Puerto Baquerizo Moreno are: La Lobería, Jardin des Opuntias, Baquerizo Beach, Mann Beach. In the upper part of the island to the Galapaguera of Cerro Colorado, El Junco lagoon and Puerto Chino.
Marine Attractions
Among the main marine visit sites are:
The iconic Kicker
Lobos Island
Islote Five Fingers
Punta Pitt island
Cerro Brujo
Manglecito
Ochoa Beach
White Rose
Punta Pucuna, among others.
Without a doubt, visiting San Cristóbal will be a unique experience, which will hold for a lifetime. It is one of the most tourist sites in Ecuador, and is recognized worldwide.
Once again, my backpack, boots, camera and tripod come along with me to tour my beautiful Ecuador. This time the adventure is Galapagos Islands.
Two hours I needed to cross the 96 kilometers of boat ride, to reach San Cristobal Island from Puerto Ayora (Santa Cruz Island). Sailing between bluish and turquoise colors was an adventure. A dream come true!
Magical! That is the word that best describes my experience in San Cristobal. White sand, sea lions gliding in the sea, crystal clear waters, splendid sun, great sailboats is what you will find in this wonderful place.
Sailing between bluish and turquoise colors was an adventure. A dream come true!
After staying, a 10-minute walk allowed me to get to a magical place at 18:00h: Mann Beach. "Paradise!" Is the first thing that came to my mind when I put my feet on the sand.
Witness a spectacular sunset, walking on the shore, observimg a golden sea lion, run into crabs traveling on the rocks, listen to the sound of the sea, serenity and freedom ... are scenarios and sensations that are experienced in this spectacular corner of the planet.
This is the reason why the "Enchanted Islands" is where you will start falling in love with Ecuador. Without a doubt, the perfection of the nature of the country sensitizes every traveler who travels through its places. I invite you to meet and enjoy it, you will always want to return.
San Cristobal Hotels
San Cristobal has excellent accommodations, the hotels in San Cristóbal provide comfort to its visitors, restaurants with a great gastronomic offer where the fruits of the sea are the main ingredients, but there are also dishes from all Ecuador Regions.
San Cristobal Ecuador
Its outstanding landscapes in harmony with the flora and fauna of the place, make this site an unparalleled experience, either on land or in the seabed, its main festivals are the San Cristóbal Cantonization and Galapagos Provincialization Festivities, which are celebrated from February 12-18.
San Critobal Galapagos location
San Cristóbal is located in the Pacific Ocean, 930 km from Cabo San Lorenzo, the closest point to Galapagos from the Continental Ecuador. It is located between the coordinates, 0 ° 40 '40 "and 0 ° 57'00" south latitude, and 89 ° 14' 10 "and 89 ° 37 '30" west longitude, and is located at the east end of the archipelago.
Extension: 558 km2
Tourist Places San Cristobal Galapagos
Ochoa Beach
Puerto Grande
Sleeping lion
Lobos Island
Chinese Port
Semi Natural Galapaguera of Cerro Colorado
Progress
Loneliness
The Interpretation Center
Tijeretas Hill
Mann Beach
Carola Point
The San Cristobal Lobería
What to do in San Cristobal?
San Cristobal Galapagos Tourist activities
In Galapagos San Cristobal you can practice hiking, ecotourism, wildlife observation, surfing, snorkelling, diving, kayaking, mountain biking, agrotourism, photography, etc.
Flora and fauna of San Cristóbal Galapagos
The main fauna and flora of San Cristóbal has the same characteristics like Galapagos fauna
The San Cristobal Fauna
Crabs
Frigates
Giant tortoises
Blue-footed boobies and red-footed boobies
sea lions
The Flora San Cristobal a vegetation according to the soil of San Cristóbal
Cow rib
Candlestick Cactus
Lignum vitae
Prickly cactus
Typical Food San Cristóbal Galapagos
San Cristobal's Gastronomy. Its cuisine is based mainly on seafood dishes. Fish, canchalagua, lobsters (in season) in different presentations.
Canchalagua ceviche
Seafood ceviche
Shrimp Ceviche
Dry chicken
---
---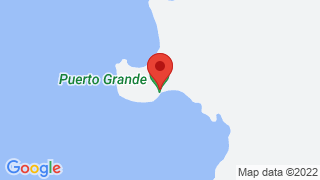 ---
Publicado en: