Santa Cruz Galapagos
Santa Cruz is an island of the Galapagos archipelago in Ecuador. A tourist destination where nature is the protagonist of your trip. Get to know how to get there?, typical food, tourist places, adventure activities.
Santa Cruz
Santa Cruz Island stands out for the diverse vegetation that makes it known as an ecological landscape. and 7 vegetation zones are distributed which are at an altitude of 864 m.a.s.l.
Santa Cruz has a small area, but there are multiple marine and terrestrial wealth.

Santa Cruz Cantonization: February 18, 1973, where the celebrations are held, coincides with the provincialization of the Galapagos Province.
Santa Cruz Area: 986 Km 2
Santa Cruz Height: 864 meters above sea level is its maximum altitude.
Santa Cruz Geography: Golden sand beaches, lava formations, black sand beach, White sand beaches, pools
Santa Cruz Typical Food
The skilled hands of artisans have merged through techniques products that are distributed in the 4 regions of Ecuador, as well as the valuable contributions of foreign migrants. It has led to the a varied typical cuisine promotion. You can taste an exquisite seafood ceviche, male fish or shrimp in seafood sauce, fried, broth and dried chicken among others.
Typical dishes can be tasted in different places and even in the streets you can find typical dishes diversity of the area. Enjoy a coconut or mango ice cream, or a serving of fresh watermelon that you can buy in the streets.
Santa Cruz How to get there?
It can be reached from Baltra by taking a bus and ferry
Mobility: Taxi and / or bus,
Due to its strategic position, Santa Cruz Galapagos, center of the Archipelago, becomes the hub for economic activities carried out in the Islands, mainly tourism.
Santa Cruz is the second largest island in Galapagos. According to the 2015 census, conducted by the National Institute of Statistics and Census (INEC), it is the most populous canton with 15,701 people. Meet also the largest island of Galapagos
Here you can enjoy beautiful beaches and bays with turtles and seabirds. Traveling through seven different areas of vegetation and territories of giant tortoises, you can reach Cerro Crocker located at 2,834 feet of altitude and enjoy a great view of the island.
Santa Cruz tourism
Puerto Ayora, its capital, at Santa Cruz Island Southern, it is the most populated port in Galapagos Archipelago. Its charismatic and friendly population is mainly engaged in tourism, as well as fishing, commerce and agriculture. The proximity to the sea, the relationship with supply ships and the exchange of products with the continent, shaped the urban profile that Puerto Ayora has today.
The most common way to reach Galapagos is by air. There are daily flights from Quito city - with a stopover in Guayaquil - and Guayaquil. You can also access by sea in private national or foreign vessels that comply with the strict procedure before, during and after entering the Marine Reserve.
In addition to the capital there are small towns whose inhabitants are mainly engaged in agriculture and livestock.
Santa Cruz Island, land visit sites
Ballena Bay, Tortuga Bay or Tortuga Bay, Fausto Llerena Breeding Center, Miguel Cifuentes Visitor Center, Dragon Hill, El Garrapatero, El Mirador de los Tunnels, Las Grietas, Los Gemelos, Station Beach, Las Bachas Beach, Playa de Los Perros, Puntudo, Cerro Crocker, Reserve the Chato.
Santa Cruz Island, marine visit sites
Black Turtle Cove, South GuyFawkes, Eden Island, Camaño Islet, Las Palmitas, Carrión Point, Estrada Point, Gordon Rocks.
There are several tourist places in Santa Cruz each site takes you to a unique experience.
Adventure Activities Santa Cruz
You can practice different adventure sports, observe wildlife (fauna and flora)
Santa Cruz Surf: Tortuga bay is the ideal beach to practice this adventure sport.
Santa Cruz diving. There are many points to dive that depart from Santa Cruz, places that you can go diving like Seymour, Gordon Rocks, Mosquera and more.
Santa Cruz snorkeling
Santa Cruz trekking (hiking and walking) By land you can reach the North Seymour Island, and on your way you can see blue footed boobies, frigates, land iguanas and sea lions.
Santa Cruz Camping On El Garrapatero Beach you can camp, it has areas for B.B.Q. There is a permit to stay a maximum of two nights and the rate is USD 10.
Santa Cruz mountain biking, agrotourism, ecotourism, kayaking
Santa Cruz history
Galapagos, Santa Cruz .- This island was long ignored by the world, except by
Captain Petersen, who had to be on the island against his will with his crew after his ship was shipwrecked.
Or for the expedition led by the California Academy of Sciences at the beginning of the 20th century.
For many years this place was nothing more than a place of exile for convicts, prisoners and rebels sent by San Cristóbal emperor orders, Manuel J. Cobos. This was the case of Camilo Cassanova who lived on the island for four years before being rescued by an Ecuadorian military sailboat.
Santa Cruz was colonized in the late 1920s by a group of Norwegians, their dream of canning fish was not accomplished and some of them settled in the upper part and changed their activity from fishing to agriculture to live.
During World War II, North Americans built an air base on Baltra Island, the small island located north of Santa Cruz and constitutes a strategic surveillance point for the Panama Canal.
This island was returned to Ecuador once the war ended in 1945, and Baltra continues to be a military base run by Ecuadorian navy and air force.
---
---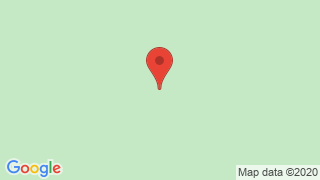 ---
Publicado en: