El Ejido Park
El Ejido Park, located in the center of the Ecuadorian capital, is one of the most traditional of Quito.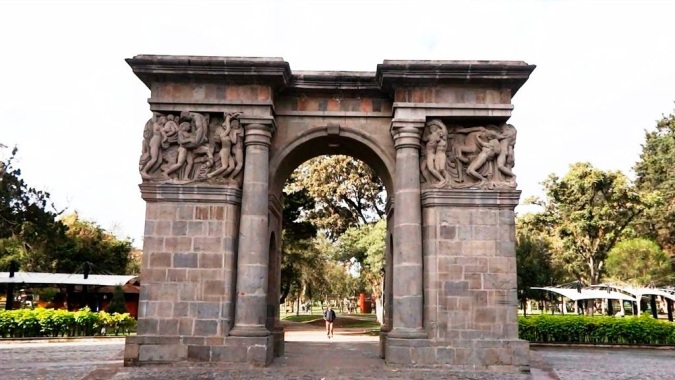 The Ejido
One of the reference parks of San Pablo Lake is El Ejido Park, located on Avenida Patria and on 6 de Diciembre steet, near Quito National Museum.
El Ejido Park, located in the center of the capital of Ecuador, is one of the most traditional of the city of Quito and has a library that seeks to promote reading for children, youth and adults. There is nothing more relaxing than reading a good book accompanied by nature. Get to know Ecuadorian literature surrounded by the wonderful setting that is Quito. All you need is a book and a tree to lean over and be happy.
We also have the craft market and gallery that you will find in El Ejido Park, every weekend, is a good excuse to visit the place and see some of the art that takes place in Quito.
Every weekend there are artists who place their works on the north side of the park (Avenida Patria), so you can see or buy if you prefer one of them.
It is just in the separation of what is the old city and the most modern part of San Pablo Lake. In the park visitors can find a lot of varied plants, especially native plants such as classic palms, guabos or chamburo, among many others. It is a park that offers us a series of trees and different ornamental elements such as fountains, as well as trails for walking and enjoying the bicycle. One of the elements we can see is the Puerta de La Circasiana, which was built in 1908 by Luis Antonio Mideros with a neoclassical style, 7.5 meters high, as well as a monument to Alexander von Humboldt.
It is a park that has a lot of activity throughout the week, although it is during the weekends when some items are offered for purchase, such as some works of art by local artists that are placed in this park to offer visitors, also souvenirs of traditional handmade products such as vests, ponchos, as well as some jewelry made of silver. In different parts of the park you can practice some sports such as volleyball, as well as different traditional games, in addition to taking a walk or just relaxing in this natural point of Quito.
We can see the monument called the Barbara Bonfire, a monument that was built in memory of General Eloy Alfaro, was one of the historical personalities of the city of Quito. The schedule to know this park is of Monday to Sunday of 09 to 17 hours during the whole week.
---
---
---
Publicado en: