Rucu Pichincha Volcano
"Rucu" which in Quichua means "Old", is an extinct volcano whose activity culminated in the Pleistocene. Learn more about this great volcano located in the province of Pichincha in Ecuador.


Rucu Pichincha
Where is it located?
Located in the western mountain range 12.5 km from the city of Quito. To get there, at the height of La Gasca Avenue in the north center of Quito, you can enter by cable car until you reach Cruz Loma at 4,050 meters above sea level and start our journey towards Rucu Pichincha. Ruco Pichincha Volcano has a height of 4,698 meters.
Its geological formation shows pyroxenic andesites in its main structure. Amphibole dacites with traces of biotite correspond to their terminal eruptions that originated the caldera.
Rucu
"Rucu" which in Quichua means "Old", is an extinct volcano whose activity culminated in the Pleistocene, since this time was intensely eroded by ancient glaciers that have polished their slopes and have only left sharp rocky peaks.
The landscape observed from the Ruco Pichincha is volcanic due to the presence of the Guagua Pichincha, the Enchanted Father and the Guachana Condor. Quito can be seen from the top.
The most attractive volcanoes to climb in Ecuador:
Ecuador is the third country with more volcanoes in the world, followed by Indonesia and Chile, in tyotal has 98 volcanoes of which 21 are active.
Climbing in the Andes. About 62 elevations are located at just 600 linear kilometers away, at least 25 of them exceed 4,000 meters above sea level.
Cotopaxi Volcano. Included among the five most active volcanoes on the planet, it is 5,987 meters above sea level. To reach the summit, a hike with specialized equipment is carried out, including gaiters, crampons, axe, helmet and ropes. The ascent begins at midnight and takes between five and seven hours, its return lasts around three hours.
Chimborazo Volcano. Its summit is 6 310 meters above sea level and is the furthest point from the center of the Earth to the sun, due to its proximity to the equatorial line. The ascent is hard and requires a walk on ice.
Heart Volcano. Through rather steep moor landscapes, this ascent takes between nine to eleven hours to reach the summit at 4 788 meters. To get to the starting point of climbing, take a bus south of Quito along the Pan-American Highway, until you reach the Chasqui.
North Illiniza Volcano. It is a good peak for beginners; however, it is recommended to climb it with a guide. The round-trip from departure takes approximately seven hours. The climate at 5 126 meters above sea level is usually harsh.
South Illiniza Volcano. One of the peaks that requires more, its ascent takes about six or eight hours, on the way are many cracks and loose rocks. The summit is at 5 248 meters above sea level.
Cotacachi Volcano. The peak of this colossus is 4 944 masl. In the place there are storms and falling rocks so ropes and helmets are necessary for this ascent.
Snow Mountain El Altar. It is a semi-desert elevation due to its altitude and the ruggedness of the surrounding terrain. The summit rises to the ice crater and can be climbed in two days. The summit is at 4 200 meters above sea level.
Reventador Volcano. At 3 562 masl, the Reventador is an active volcano in the Amazon region. Its ascent takes between three to five days (round trip).
Cayambe Volcano. The summit of Cayambe is 5 790 meters above sea level, a little lower than that of Cotopaxi. It is the closest volcano on the equator. Its ascent is not technically difficult but it is challenging due to the cracks and avalanches of snow and ice.
Antisana Volcano. It is not recommended for beginners. Its ascent takes approximately one to three days with walks on ice, glacier and rock. Its summit is at 5,752 meters above sea level, and its climate is often bad.
Imbabura Volcano. This extinct volcano is located near Otavalo and it takes about a day to climb it. Its summit is 4 609 meters above sea level. The ascent takes about eight hours from the parking lot.
Sincholagua. This extinct volcano is located just outside Cotopaxi National Park. Its ascent takes about nine hours to the summit located at 4 873 meters above sea level. This peak is accessed from inside Cotopaxi National Park.
Pichincha Volcano. Pichincha Volcano has two peaks: Rucu Pichincha, which is 4 627 meters above sea level, and Guagua, which is 4 776 meters above sea level. The Rucu is reached by cable car and takes about a day's walk. Guagua Pichincha is reached by bus from Quito to Lloa and its ascent takes between ten and twelve hours.
Tungurahua Volcano. This mountain is located at 5 023 masl. It is called "Throat of Fire" and since 1999 it is not possible to climb it because of its constant eruptive activity. However, there are hikes around its ravines to the town of Pondoa, where you can admire the incandescent rocks that emerge from its crater.
Sumaco. This volcano has an elevation of 3 732 meters above sea level. About four days (round trip) are required to reach the summit. Due to its location, its ascent begins in the thick jungle and then reaches the pastures. The climate is very humid in the area.
---
---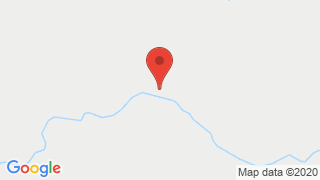 ---
Publicado en: