Bio Diverse Ecuador Tour 10 Days
Organized by: Tour Operator with 27 years of experience and expert in tailor made Tours in Ecuador, Galapagos Islands and South America.
ECUADOR PROGRAM IN THE ANDES, CLOUD, AND RAINFORESTS
Day 1. ARRIVAL IN ECUADOR IN QUITO

(. At 9350 ft) Arrival in Quito, the Capital City of Ecuador, one of the smallest but The most biodiverse country of Latin America for ITS 4 regions nature: the Andes ~ Amazon ~ Pacific Coast ~ Galapagos islands plus tenth of microclimates Such the cloud forest, tropical dry forest etc. Then welcome at the airport to transfer to Quito, at a charming hotel in the historic center or a country inn.



Day 2. QUITO ~ MINDO CLOUD FOREST

After breakfast, visit to Quito and Its historic center, classified by UNESCO World Cultural Heritage. Then transfer to Mindo cloud forest. A possible quick stop at the "Middle of the World" monument, and optional visit to the Ethno Scientific Inti Ñan museum, to prove yourself the Latitude 0. On the way, lunch at a hummingbird observatory. Arrival in Mindo, a region of Hundreds of bird species, butterflies, tropical plants, the chocolate and coffee and to enjoy adventure sports. Accommodation at Eco charming villa located at the foot of cloud forest, a small river and close to a small waterfall and visited by tenths bird's species. Relaxing time, to start enjoying nature, the night sounds. Night stay.



Day 3. MINDO BIRDS, BUTTERFLIES, CHOCOLATE, PLANTS

Early morning birdwatching with a specialized guide in Mindo cloud forest. Or on request, optional visit to a reserve of Coqs of the Rock or Hummingbirds or Tanagra's ... Then breakfast and visit to a farm butterfly and possible hike to waterfalls. "Tilapia" lunch. Overflying the forest canopy or visit a small chocolate or coffee factory workshop and a botanic garden. Relax time at the chalet. Delicious "pizza" Night dinner or walk in the forest to watch small animals, reptiles or amphibians, insects. Night stay at the chalet.



Day 4. MINDO ~ YANACOCHA RESERVE ~ ANTISANA VOLCANO

Early breakfast in the terrace villa surrounded by nature. Depart to the higher region of Nanegal, towards Quito to the Andean bird's reserve of Yanacocha. Hike to observe different birds and hummingbird species with box-lunch. Then drive to the Antisana volcano and La Mica Lake, land of condors and eagles ... Possibility to observe them. Dinner and night stay at a panoramic country inn.



Day 5. ANTISANA VOLCANO ~ LA MICA LAKE ~ QUITO

Early watching of condors, breakfast and possible hike to the beautiful Andean Reserve of the volcano Antisana, the fourth highest peak in the country (of 18,700 feet) and around the lake close by La Mica. Return to Quito. Short night stay in the hotel.



Day 6. QUITO ~ AMAZON: LAGO AGRIO ~ CUYABENO PARK

If you go to the Cuyabeno reserve, very early transfer to the bus station or in private car to depart towards the Amazon. In the way to breakfast and stop to visit or have a sight of the beautiful San Rafael waterfall; or if you prefer and you go to the Yasuni national park. Transfer to Quito airport. The flight to the Amazon. Arrival at Lago Agrio or Coca city. Then land transfer to the national reserve of Cuyabeno: Favored for its beautiful lakes, it's giant and unique "Ilapo" Its pink dolphins and many other animals Among. Then motorized canoe on Cuyabeno River up to an Ecolodge. Box lunch on the way.



Day 7 & 8. AMAZON: CUYABENO PARK, FAUNA ETHNIC, NATURE ...

These activities During 2 days depending on your interests, the number of persons, and the weather:
Canoe rides on the rivers or the lake close to the Lodge
Wildlife, bird, dolphins, monkeys, watching
Observation of medicinal, tropical plants, giant trees
Learning about the Amazonian ecosystem
Fishing piranhas or other fishes
Appreciation of Sunset on the great lakes
Swimming in rivers
Night watching of caimans and insects, amphibians in the forest by canoe
Go on a panoramic tower to observe birds and monkeys.
Meeting Local with Indigenous Ethnic: Cofan or Secoya or Kichwa.
Their hunt Learning about tools: the blowgun, launch and Their agro products ...
Presentation by a Shaman of remedies plants and "purification" rituals.



9. Day AMAZON ~ LAGO AGRIO ~ PAPALLACTA OR QUITO

That last breakfast in a magnificent green universe. Then canoe and/or land transfer back to the Lago Agrio or Coca airport and flight back to Quito airport. Transfer to Quito to a hotel or country inn close by.
Or on request, transfer to the famous Thermal pools of Papallacta. Hot spring bath, dinner and night stay in Papallacta First Class Hotel Spa (according to the flight depart the following day time) and possible massage.



10 Day. QUITO ~ FLIGHT OR GALAPAGOS OR PACIFIC COAST

Transfer to Quito airport and flight back home.
Or in order to discover the most amazing and land and sea animals Numerous of Ecuador, flight to the magnificent and unique Galapagos Islands and cruise of 5 or 8 days (or Galapagos island hopping tour)
Or flight or drive towards the Pacific coast of Puerto Lopez in order to watch different species in the monkey's Pacoche Reserve and / or hump whales mating or visit La Plata Island, with a similarly ecosystem of the Galapagos.
---
---
---
---
---







Desde:
$1,890.00 USD
por persona
---
---
Seleccione los participantes:
Buscar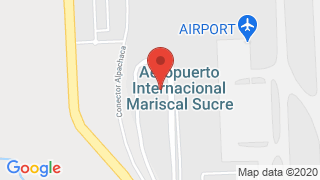 ---