Ecuador Ideal Tour 10 Days
Organized by: Tour Operator with 27 years of experience and expert in tailor made Tours in Ecuador, Galapagos Islands and South America.
ECUADOR PROGRAM IN THE ANDES AND AMAZON
Day 1. ARRIVAL IN ECUADOR ~ QUITO
Flight to Ecuador. Arrival in Quito in the evening. Transfer to the hotel. Welcome drink. Overnight stay in Quito.
Day 2. QUITO: EQUATOR LINE ~ QUITO
Visit to Quito's historic center, a UNESCO World Cultural Heritage Site. Visit to the Equatorial Monument and the Intiñan Ethnology-Scientific Museum. Overnight stay in Quito.
Day 3. QUITO ~ OTAVALO: MARKET, VOLCANOES, LAKES, ARTISANS ~ QUITO
Drive to the beautiful Andean region of Otavalo, famous for its volcanoes, lakes and indigenous culture. Visit the indigenous market in Otavalo with its large variety of textiles and handicrafts, and to the villages of Peguche and Cotacachi; San Pablo Lake and Cuicocha Lake, at the foot of Imbabura and Cotacachi Volcanoes. Overnight stay in Quito.
Day 4. QUITO ~ COTOPAXI: VOLCANO OR PUJILI MARKET AND QUILOTOA LAKE
Drive along the Avenue of Volcanoes to Cotopaxi Volcano. Visit Cotopaxi National Park and maybe go up to the refuge or visit the indigenous market of Pujili and Quilotoa Volcano's crater lake with a visit to indigenous craftsmen. Dinner and overnight stay.
Day 5. COTOPAXI OR QUILOTOA ~ BAÑOS
Continue on to the attractive town of Baños, famous for its hot springs and its location at the base of Tungurahua Volcano. Walk to the spectacular Pailon del Diablo waterfall. Optional: Thermal baths and spa treatments. Overnight stay in Baños.
Day 6. BAÑOS ~ AMAZON
Drive down to the Tena region of the Amazon. Arrive at a lodge or community in the rainforest on the banks of the Napo River, a tributary of the Amazon River. Take a short walk in the surrounding forest or do another optional activity. Dinner and overnight stay.
Day 7. AMAZON: FLORA AND FAUNA
Canoe ride and walk in the forest, observing flora, medicinal plants, birds and possibly some mammals. Later, visit a small museum or a native animal shelter or other optional activities. Dinner and overnight stay.
Day 8. AMAZON ~ RIOBAMBA
Drive back up to the Andes viewing tropical and Andean landscapes on the way. Arrive in Riobamba at the foot of the highest Ecuadorian volcano: Chimborazo (20,702 ft). Overnight stay at the hotel.
Day 9. RIOBAMBA ~ ANDES TRAIN AND INGAPIRCA ~ CUENCA
Transfer to AlausÍ train station and take a train ride through the famous Devil´s Nose up to Sibambe. Back to Alausí and drive to the beautiful city of Cuenca. On the way, there is a visit to the Incan ruins of Ingapirca and its small museum. Overnight in Cuenca.
Day 10. CUENCA: CITY TOUR ~ GUAYAQUIL RETURN FLIGHT HOME OR EXTENSION GALAPAGOS
Visit to Cuenca's historic center, a UNESCO World Cultural Heritage Site, and visit a Panama hat factory. Optional visit to a museum or a tour of the Gualaceo Valley. Overnight stay in Cuenca or Guayaquil.
In the case of an international flight in the evening or a flight to the Galapagos Islands the following day: drive through the Littoral region to Guayaquil. In Guayaquil, a tour of the Malecon, along the Guayas river and up to the old quarter of Las Peñas time permitting. Transfer to the airport and flight back home.
This tour can be modified after its purchase.
Tour operated by: Tour operator and travel agency with 27 years' experience and experts in tailor made tours in Ecuador, Galapagos Islands and South America: Peru, Colombia, Bolivia, Chile, and Argentina…
Their services are top notch, personalized and the quality and variety of their tours are amazing.
They take pride in showing their customers the most beautiful and unique places in each country, in providing them the most professional tourist guides, the most charming local hotels, the best Galapagos cruises or Amazon cruises and tours, the cheapest air tickets… in order to make your tour an unforgettable life experience.
Their very professional staff remains at your disposal in fluent English, Italian, Spanish or French.
---
---
---
---
---















---
Desde:
$1,655.00 USD
por persona
---
---
Seleccione los participantes:
Buscar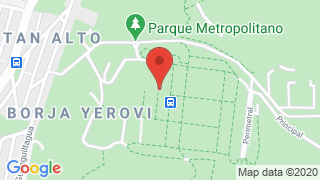 ---