Ecuador Bird watching and Fauna Tour 13 Days
Organized by: Tour Operator with 27 years of experience and expert in tailor made Tours in Ecuador, Galapagos Islands and South America.
PROGRAM IN THE BEST RESERVE OF ECUADOR
Day 1. ARRIVAL IN ECUADOR: QUITO ~ CLOUD FOREST: MAQUIPUCUNA
Arrival in Ecuador, the most Biodiverse country of Latin America. At Quito capital airport, welcome by your English speaking guide. Depending on your arrival time, short drive to the North West, up to the cloud forest and arrival at Maquipucuna Reserve. Welcome drink, dinner, and lodging at it, Eco Lodge. Possible nocturnal stroll to get a sampling of the animal night activity or the following night or if you arrive at Quito airport, transfer to Quito Capital. Welcome drink and night at a charming hotel in the historic center.
Day 2. MAQUIPUCUNA RESERVE
Early birdwatching to know, look for the local tropical birds such as toucans barbets, tanagers, quetzal and hummingbirds with the reserve local English speaking guide. Then breakfast at the lodge. During the day, with the local guide, nice trail in the reserve, in search of bear tracks, diverse tropical birds (bearded redhead, adorned mosquerito...), other animals, insects and the local flora, trees. And possible walk to a waterfall and bath.
Lunch in the lodge and visit to an orchid garden. Relax time and a possible meeting with the guide to speak about the bird, animal species watched in the day. Dinner. Night walk to observe, look for insects, reptiles, birds and bears depending the period. Overnight stay at the reserve lodge.
Day 3. MAQUIPUCUNA ~ ANGEL PAZ RESERVE ~ MINDO FOREST
Very early transfer to the Angel Paz Reserve to observe the famous Coq of the Rock, 5 species of Zampitas, hummingbirds among other bird species guided by Angel Paz or another English speaking guide. Breakfast served by the Paz family. Later transfer to the cloud forest of Mindo. Visit a small Chocolate factory or other activity. Relax time. Free dinner. Overnight stay in an Eco-Chalet surrounded by nature, at the foot of a forest, with a small river and close by waterfalls and inhabited by tens of bird species. Possible Night concert of frogs around a lagoon.
Day 4. MINDO CLOUD FOREST
Early birdwatching in the best Mindo spot. Then breakfast at the eco chalet, then visit to a butterfly farm. Regional lunch: "ceviche de palmito y tilapia" a country restaurant. Transfer and walk to bird watch in the Tangara Reserve. Delicious Pizza dinner in Mindo. Possible night soft walk to observe amphibians, reptiles, insects and other small animals. Overnight at the chalet.
Day 5. MILPE RESERVE ~ ANDES: YANACOCHA ~ ANTISANA VOLCANO
Very early transfer to Milpe Reserve appreciated for its great variety of birds and hummingbirds, Breakfast there. Transfer to Nono to visit Yanacocha Reserve, to discover the birds of intermediate altitude, such different hummingbirds, zampitas...
Then head up to the heights of the spectacular Antisana volcano, the fourth highest peak in the country of 19,028 feet. And settle in a panoramic country inn at more than 9,000 feet, which is home of a group of condors, eagles and other birds. Dinner and overnight stay at the inn.
Day 6. ANTISANA ~ PAPALLACTA;~ GUANGO RESERVE
Early observation of condors and eagles around in the inn land. Later breakfast then birdwatching around the close by La Mica Lake. Possible hot spring and therapeutic bath nearby or at the well-known Papallacta thermal pools. Drive toward the pre-Amazon region up to the Guango Reserve. Lunch. Tour into the reserve to look for birds. Dinner, possible night observa~tion of animal life, and birds. Overnight stay.
Day 7. GUANGO ~ AMAZON REGION: COSANGA ~ SAN ISIDRO RESERVE
Early birdwatching to observe different, other local birds and hummingbird at Guango Reserve and breakfast. Later head down the Amazon region, up to the Cosanga, the 2nd richest region in birds. Arrival at the San Isidro Reserve. Accommodation, in its lodge, Lunch. First observation of its birds, surroundings. Dinner and overnight stay.
Day 8. COSANGA ~ SAN ISIDRO RESERVE
Early birdwatching at San Isidro Reserve to discover the bird species of the pre-Amazon region, such hummingbirds, parrots, Gralaries etc.. Breakfast. Visit the reserve Orchid garden with more than 100 species. Lunch at the lodge. And the possibility to learn to cook one the well-known typical plates like the delicious "conejillo de indias" (guinea pig). Possible observation of a monolith (archaeological stone of the "curisetas"). Nocturnal stroll to observe owls, insects, and frogs. Dinner and overnight stay in the same lodge.
Day 9. SAN ISIDRO ~ AMAZON: LAGO AGRIO ~ CUYABENO PARK
Very early departure to the Amazon, to the city of Lago Agrio with box-breakfast. Transfer to the Cuyabeno national park, later motorized canoe transfer on Cuyabeno River up to an Ecolodge, in the heart of the primary forest. Box lunch on the way. Rest and leisure time, dinner and overnight stay.
Days 10 & 11. AMAZON: CUYABENO PARK
Discovering the Amazon on canoe and on foot, its fauna and flora, birds, insects, giant trees, medicinal plants with a local naturalist English speaking guide, specializing in bird and wild animals. Possible fishing and beholding an amazing sunset on Cuyabeno Lake. Nocturnal canoe ride to look for and observe caimans, insects and to listen to the unique sounds and noises of the forest by night. Meals and lodging at the lodge.
Day 12. CUYABENO PARK ~ LAGO AGRIO ~ QUITO
Last breakfast, activity or leisure time in the jungle. Then canoe and land transfer back to Lago Agrio airport and flight to Quito. Transfer to the hotel and overnight stay in Quito or in the airport area. (Or flight back home).
Day 13. QUITO ~ RETURN FLIGHT HOME
Breakfast. Transfer to Quito airport to flight back home
Or an option, a flight towards the Enchanted Galapagos islands, to continue enjoying and discovering its amazing, unique, diverse and tame land and sea fauna and the birds, ecosystem on a cruise or doing an Island hopping tour on option, on request after purchase or possible to book in our site.
This tour can be modified after its purchase
They take pride in showing their customers the most beautiful and unique places in each country, in providing them the most professional tourist guides, the most charming local hotels, the best Galapagos cruises or Amazon cruises and tours, the cheapest air tickets… in order to make your tour an unforgettable life experience.
Their very professional staff remains at your disposal in fluent English, Italian, Spanish or French.
---
---
---
---
---







Desde:
$2,905.00 USD
por persona
---
---
Seleccione los participantes:
Buscar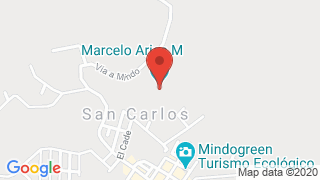 ---